Quick start guide
---
1. Overview
This document provides the necessary information for starting-up the device and log in into the web interface.
Further information regarding the web interface and the functionality of the WE200, can be obtained from the official WE200 documentation.
---
2. Inserting the SIM card
Connect the antenna and the RJ-45 Ethernet cable to the proper connectors. Be sure that the device is not powered before inserting the SIM card.
Whith the device turned-off, insert the SIM card as shown in the image.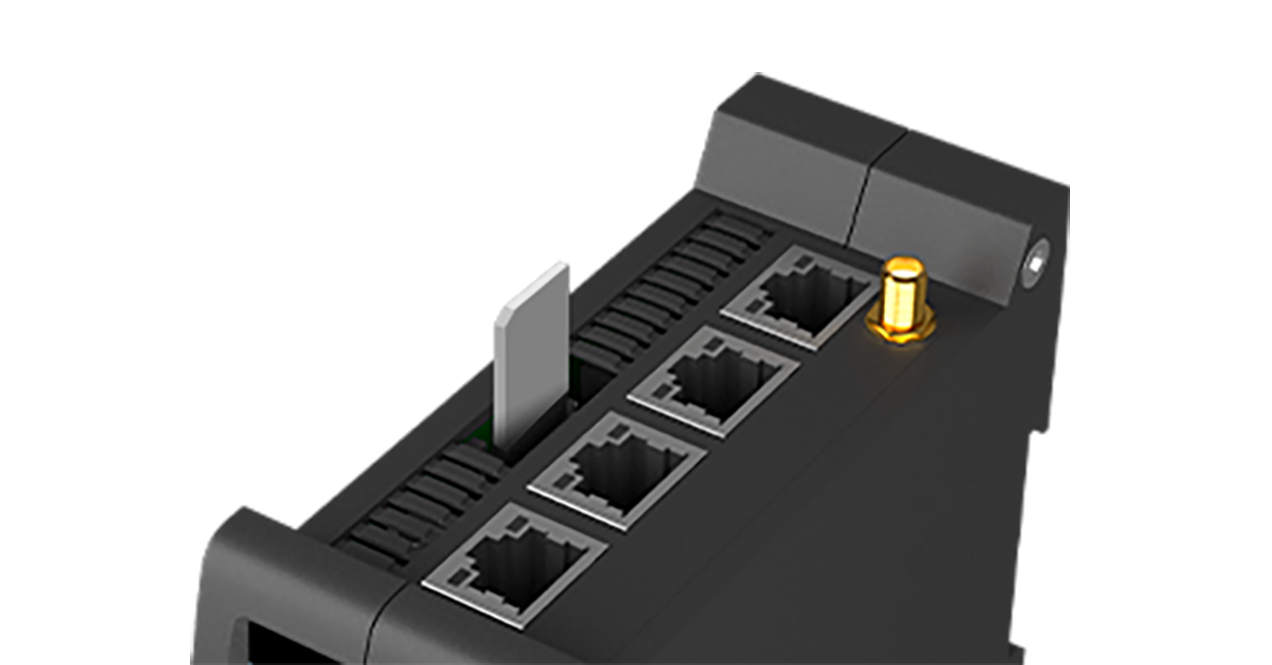 ---
3. Turning-on the device
Connect the power source (12-24 VDC /1 A) to the terminal +Vin e GND. After ~10 seconds the Power LED will be turned on and the MODEM LED will start blinking.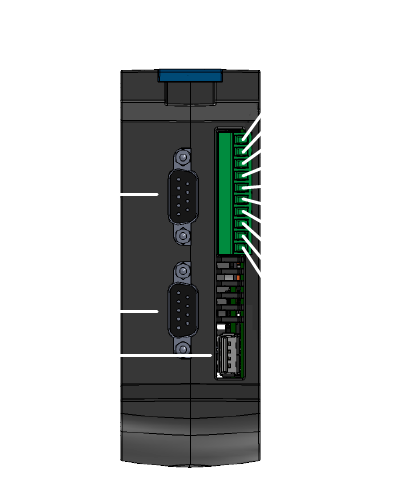 After ~40 seconds, all the application and services will be active and the web interface will be reachable. After ~30 more seconds, if previously enabled, the HSPA/GPRS service will become active and the HSPA LED will turn on. The services that depend on this connection will be active.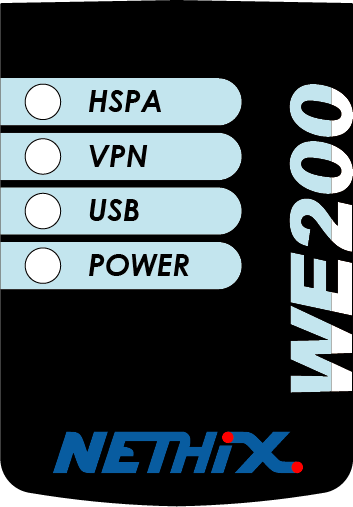 ---
4. Logging in
The default network configuration for connecting to the WE200 is:
IP address: 192.168.1.160
Netmask: 255.255.255.0
Gateway: 192.168.1.1
Dns: 8.8.8.8
It is necessary that the PC used for connecting to the WE200 belongs to the same network 192.168.1.x. For connecting to the WE200, use a standard web browser and enter the following address in the URL bar:

The authentication procedure of the web interface will ask for the user credentials. The default username and password are the following:
Username: admin
Password: admin
Hint
It's strongly recommended to change the default password after the first login.